Tribo, Zurich Film Festival's official app
With Tribo, you can discover ZFF right from your fingertips.
Explore the movie program, find parties, partner events and more.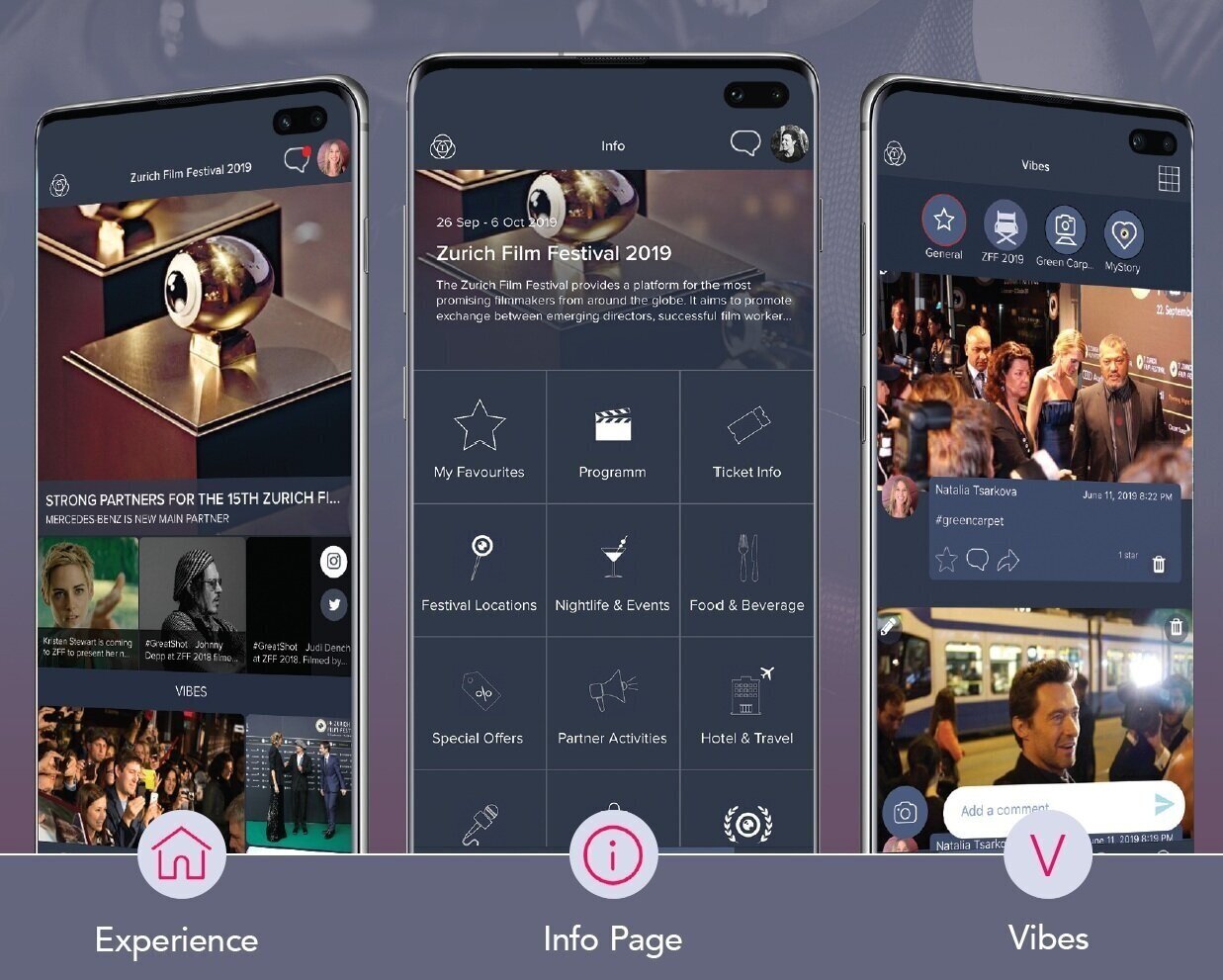 Experience page: check out ZFF highlights, interviews, news, and more
Info page: build your program, find parties, hotels and restaurants
Vibes: share pictures and messages, participate in #MyStory contest
Zurich Film Festival 2019
Zurich Film Festival offers a platform for the most promising filmmakers from around the globe. It aims to promote exchange between emerging directors, successful film workers, the film industry and the general public. Every autumn, the Zurich Film Festival presents the year's greatest discoveries and most anticipated films.
Download Tribo and share your #ZFF2019 story!